The First One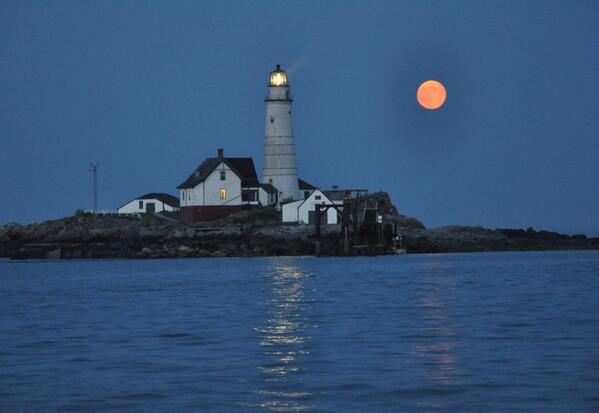 This is where lighthouses began in America. The first lighthouses were built to foster the growing maritime economy of the colonies and many of them were built before the United States became a sovereign nation. This region ranges from the rocky coast of Massachusetts to the Barrier Islands of the North Carolina coast.
Boston Light is a lighthouse which is located on Little Brewster Island on the edge of Boston Harbor, Massachusetts. The first lighthouse to be built on this site dates back to 1716 and was indeed the very first lighthouse to be built in what is now the United States.
Built 60 years before the American Revolution, the Boston lighthouse has weathered countless storms – many of them man-made. The American rebels set it on fire twice to stop it from guiding occupying British forces. George Washington himself gave the order the second time. Then, the British Redcoats blew up the lighthouse in their retreat from Boston in 1776.
The victorious Americans rebuilt Boston Light in 1783. It has been raised in stages through the centuries and now towers over Boston Harbor at 89 feet; almost nine stories tall! Although still manned and serving as a navigational aid, Boston Light is regarded more of a landmark and is not the oldest actively functional lighthouse in America. That honor belongs to Sandy Hook Light at Gateway National Recreation Area in Fort Hancock, New Jersey. It first lit the night in 1764.